Overview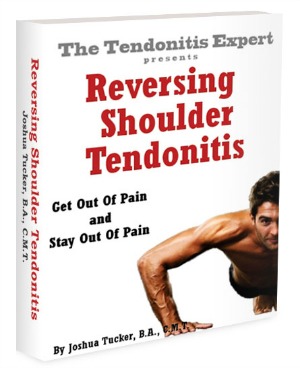 An Achilles tendon injury can affect both professional and amateur athletes. The Achilles tendon is one of the longer tendons in your body, stretching from the bones of your heel to your calf muscles. You can feel it, a springy band of tissue at the back of your ankle and above your heel. It allows you to extend your foot and point your toes to the floor. Unfortunately, it's a commonly injured tendon. Many Achilles tendon injuries are caused by tendinitis, in which the tendon becomes swollen and painful. In a severe Achilles tendon injury, too much force on the tendon can cause it to tear partially or rupture completely.
Causes
Factors that may increase your risk of Achilles tendon rupture include Age. The peak age for Achilles tendon rupture is 30 to 40. Your sex. Achilles tendon rupture is up to five times more likely to occur in men than in women. Playing recreational sports. Achilles tendon injuries occur more often in sports that involve running, jumping and sudden starts and stops - such as soccer, basketball and tennis. Steroid injections. Doctors sometimes inject steroids into an ankle joint to reduce pain and inflammation. However, this medication can weaken nearby tendons and has been associated with Achilles tendon ruptures. Certain antibiotics. Fluoroquinolone antibiotics, such as ciprofloxacin (Cipro) or levofloxacin (Levaquin), increase the risk of Achilles tendon rupture.
Symptoms
Patients present with acute posterior ankle/heel pain and may give a history of ?felt like someone kicked me from behind?. Patients may report a direct injury, or report the pain started with jumping or landing on a dorsiflexed foot. It is important to elicit in the history any recent steroid or flouroqunolone usage including local steroid injections, and also any history of endocrine disorders or systemic inflammatory conditions.
Diagnosis
A consultation and physical exam with a qualified musculoskeletal expert is the first step. X-ray or MRI scanning may be required for a diagnosis. Once a rupture is diagnosed it should be treated to prevent loss of strength and inadequate healing.
Non Surgical Treatment
The best treatment for a ruptured Achilles tendon often depends on your age, activity level and the severity of your injury. In general, younger and more active people often choose surgery to repair a completely ruptured Achilles tendon while older people are more likely to opt for nonsurgical treatment. Recent studies, however, have shown fairly equal effectiveness of both operative and nonoperative management. Nonsurgical treatment. This approach typically involves wearing a cast or walking boot with wedges to elevate your heel; this allows the ends of your torn tendon to heal. This method can be effective, and it avoids the risks, such as infection, associated with surgery. However, the likelihood of re-rupture may be higher with a nonsurgical approach, and recovery can take longer. If re-rupture occurs, surgical repair may be more difficult.
Surgical Treatment
Operative treatment involves a 6cm incision along the inner side of the tendon. The torn ends are then strongly stitched together with the correct tension. After the operation a below knee half cast is applied for 2 weeks. At 2 weeks a brace will be applied that will allow you to move the foot and fully weight-bear for a further 6 weeks. After this you will need physiotherapy. Surgery carries the general risks of any operation but the risk of re-rupture is greatly reduced to 2%. The best form of treatment is controversial with good results being obtained by both methods but surgery is generally recommended for patients under 60 years of age who are fit and active with an intra-substance tear.